events & workshops
2018:
Apollo Bay Winter Warmer Retreat June 15th-17th
Give yourself the gift of a nurturing Winter Yoga retreat at beautiful Beacon Point Ocean View Villas.  Daily Yoga and embodied movement practices, Meditation, nature time, and delicious vegetarian meals, !

Winter is the perfect time to retreat and slow down. You will have plenty of time to rest and replenish in a beautiful bush setting overlooking the ocean.
Cost: $ 345 includes all Yoga, meditation, activities, 2 nutritious vegetarian lunches, 2 vegetarian dinners.
Accommodation: please email stay@nullbeaconpoint.com.au for special retreat rates.
Bookings: www.natasha-sikand.com natashasikand@nullhotmail.com  0409944878
*space is limited to 11 people so please book in advance
*The retreat will begin on Friday the 15th at 5pm
Masterclass at Yogazeit Davos August 23 7-8:30pm, Davos, Switzerland
"Effortless Effort: an Exploration of how we Meet Ourselves on the Mat and In the World" 
I'm excited to be back at Yogazeit Davos to teach a special guest class this year!
Please visit this link to book in and for details:  https://www.facebook.com/events/208978043062493/
Yoga Week at the Sunstar Hotel August 26-31st, Davos, Switzerland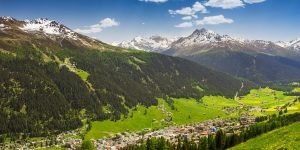 Join me and other guest teachers at the beautiful alpine resort of Davos, Switzerland for a week of Yoga, hiking, relaxing, and wellness.  There will be daily yoga sessions and Yoga related discussions.  I will be teaching on August 28th and my topic of focus will be Ayurveda.  All content will be in Swiss German or German.  Please visit this link for more information and details:
http://parkhotel-davos.sunstar.ch/angebote/hotelangebote/yogatage/
Embodied Flow Immersion with Tara Judelle November 12-16th
Location:  Siteworks, Brunwick, Melbourne:  http://www.saxonstreet.com
All welcome, no prior experience necessary in Embodied Flow.
Embodied Flow™  Immersion
An immersion is a deep dive into the world of Embodied Flow™. This  immersion is for those that have had some exposure to the Embodied Flow world and are looking to journey deeper, or for those that are willing to jump into the deep end from a point of endless curiosity.  It is suitable for those who have already studied with Tara and also those who have not yet studied with her.
Each day will include kriya, pranayama, meditation, asana, free movement, lecture, and partner work.
Day 1: The Body is the Vehicle for Awakening.
We will explore cellular breathing, skin, inner and outer atmosphere,
moving from the skin, working with kinospheres, and philosophical discussion around the body as the vehicle.
Day 2: Yielding.
We will work on yielding, movement re-patterning, and yielding into different densities.
Day 3: Pathways of Connectivity.
We will explore navel radiation, focus on moving from the navel center, reclaiming the power of the organizational middle, and embryology of the primary organizational patterns.
Day 4: Articulation, Integration.
Highlighting different ways of moving into Articulation/ Integration from organs, glands, and philosophical context.
Day 5: Flow.
The streaming of moment to moment presence. Working on getting into the slipstream of flow using time, space, dimension, and madhya.
Costs:
$800 + eventbrite booking fee Early Bird (ends October 1st)
$900 +eventbrite booking fee Regular (based on availability)
https://www.eventbrite.com.au/e/embodied-flow-advanced-immersion-with-tara-judelle-november-12-16th-tickets-45155702923
Schedule:
Monday-Friday 9:30am-12:30pm/2:30-5:30pm
*this schedule is subject to change (there is a small chance that the session may end 30 minutes earlier if the lunch break is shorter, but this will be decided after the first day)
*For more information please contact Natasha: 0409 944 878 natashasikand@nullhotmail.com or Camilla: 0421 916 802 camilla@nulltheyogalab.com.au
*All sales are final.  No refunds unless your place can be re-sold.  A $50 cancellation fee applies if cancelled and re-sold.
2017:
Holiday Special Class Saturday November 25th 3:30-6pm
Come and celebrate the holiday season with a playful and explorative Yoga and movement practice.  Take time to reset and reconnect with yourself before the busy holiday season. 
This workshop is suitable for all levels. Please bring your own yoga mat and props. If you would like to stay after for dinner please let me know and bring a veggie plate or snack to share.
Cost: $45…space is limited to 10ppl so please book in advance!
Location: Beacon Point Ocean View Villas
All payments are final…cancellations will only be accepted with a doctor's note or in an extreme emergency.
Davos Workshop  @ Yogazeit August 20th
Unknowing the Known: A Yoga and Movement Exploration
In this series of workshops we'll explore the depths of ourselves through Yoga Asana and movement practices.  What are we actually doing in our practice and why?  How do we cultivate a deeply authentic and sustainable practice?  How do we know what we know, how do we experience embodiment?  Can we courageously challenge old paradigms and make space for new learning and growth?  This workshop will invite you to explore all of these ideas and find your own unique expression and exploration of Yoga.
Natasha is a global citizen with a curiosity and passion for life, conscious living and embodiment.  She has been teaching Yoga and Meditation since 2006 in Europe, Asia, and Australia and has over 17 years of experience in Yoga and Meditation. She believes in the healing power of Yoga as it has helped her profoundly on her path.
Time: 10.00-12.30 and 14.30-17.00
Suitable for all levels of practitioner
Bookings: yogazeit@nullgmx.ch
Cost: 1 session CHF 55.- / 2 sessions CHF 100.-
---
Cancellation Policy (varies depending on event):
cancellation 1 month prior, full refund minus a cancellation fee
cancellation under 1 month, no refund, unless the spot can be filled.